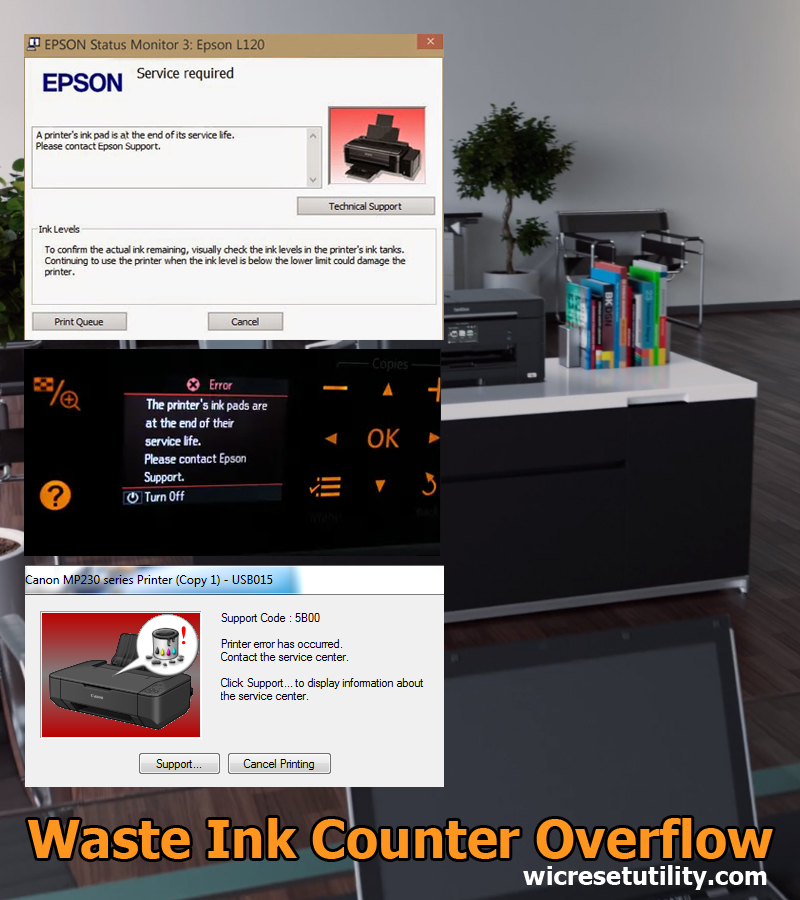 We'll help you reset Epson or Canon printer's waste ink counters.
Does your printer stop to print and say: parts inside your printer are at the end of their life?
Errore stampante –> consultare la documentazione e contattare l'assistenza se necessario
Does it say ink pads need changing?
Have you got an e-letter in the display and flashing lights?
Are you being told to take your printer to an epson service center?
You can fix your printer by yourself with WIC Reset Utility
Ready to FIX your printer by yourself?
BUY THE RESET KEY AND DO IT YOURSELF!
---
What people are saying about Wic Reset Utility
---
Thank you so much for this trail. your service is very good. my printer was not working from two three weeks. then i found this app. once again thanks a lot.
Paul Laincz
Food Blogger
Sir, The reset worked just fine on my Epson 1430. I'm glad I found your site. Thank you.
Edith Parrent
New Jersey
Wow! Epson wanted standard charge of £118.80 to replace my ink pads. So I bought a set for about a fiver (on eBay). But then Epson would not provide a reset code – they still wanted £118. 80. Then I came across this service and hey presto they provided a code for under a tenner. They deserve all the business they can get. Well done. From Ken Fuller
Alexander Moore
London
---
Download WIC Reset Utility
---
Can I phone or email you?
How long have you been in business?

Our team has a combined experience of over 10 years.
What is your return policy?

We offer a 15-day return policy for all unused items. For more information, please view our terms of service.